Anti-heat makeup: let's see together how to make it last all day and not melt.
the nightmare of melted makeup and your print on your clothes is back. With the summer, unfortunately, the unbearable heat that makes us sweat and melts all the work you have done.
As soon as temperatures risethe general trend is go slow with makeup, stay longer in the natural and of course avoid too heavy makeup that could easily melt and cause us a lot of discomfort.
However, there are those who simply cannot resist full faces super opaque even if it's 30° outside. If you are part of this team, you should know that there are gods. secrets and tips very useful for a infallible anti-heat makeup.
First of all, remember do skin carehe most important part of makeup, starts from the preparation of the base. Try not to apply creams that are too greasy, prefer lighter textures such as serums or gels to make your skin a perfect base and remember to apply a primer to make makeup last longer.
The base for an anti-heat makeup
For the perfect anti-heat makeup, aparticular attention surely must go to the base. The first advice is to choose a light texture foundation, maybe mattifying, so that it can remain firmly attached to the skin without the risk of melting. There are many bases formulated in waterproof versionor waterproof, and the the same goes for concealers. Look for formulations like this if your skin just can't take the heat.
Before fixing the base, the secret to making it last longer bronzer and blushis to put a product first in cream and then a product powdered arrange. After this step, remember to put a lot of dust, doing baking if you really want to make sure that your anti-heat makeup lasts all day.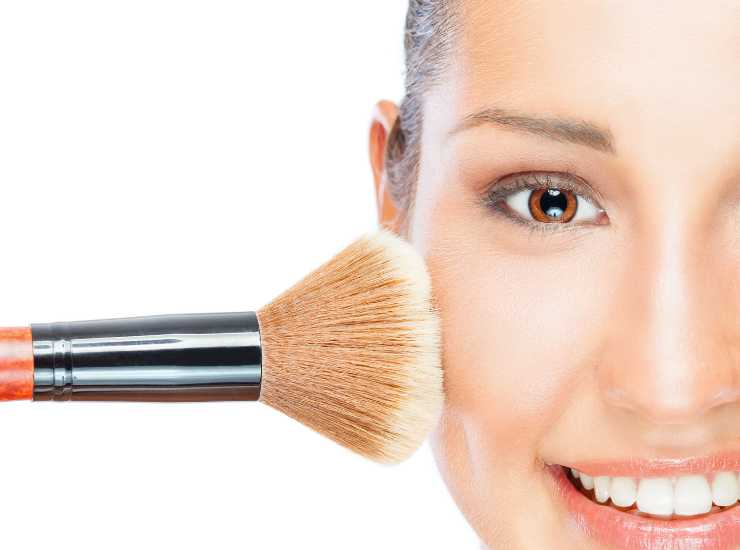 Choose Waterproof products
After making the base, a very important part has the eye makeup and lip makeup if you want a full face like perfect anti-heat makeup. First of all, regarding the base, we advise you waterproof products for the eyes, both pencils, but mostly mascara. How many times has it happened to you that with a lot of heat the mask Does it print on the eyelid or does it melt and spread all over the face? With a waterproof mascara you will solve this problem. The cons? It's more hard to remove and you necessarily need an oily makeup remover or a balm to remove all traces of it.
With respect to eye shadowsOnce again, we recommend applying products in layers. in cream and powder. build it first makeup base with creams and then finish everything off with powder eye shadows. For an anti-heat lip makeup, instead, opt for lip tints either matte lipsticks if you want to wear a nude color, or a more vitamin color, or opt for a simple one lipstick or for a lip oil slightly colored. Avoid products like lip gloss. that can go all over the face and always remember to contour the edge of the lips with a pencil to prevent the product from overflowing.