The banking circuits respond to the financial crisis due to inflation, each bank responds in its own way, especially with regard to internal management
Inflation continues rampant and the situation has tragically altered the economic situation in Europe, but especially in Italy. Our country was already severely tested economically by Covid-19, the closures had bankrupted many small and medium-sized businesses and recovering in a short time would have been impossible.
After an initial moment, all commodity prices began to rise inappropriately, and little by little, the entire economy was forced to slow down. The Italians no longer have savings, and the situation does not seem to worry the banks too much but serial savers much more.
Each banking circuit is trying to respond to the best of its ability, following in the footsteps of the digitization of Intesa SanPaolo, Also Unicredit it tends to create a more digital and less physical reality. Intesa currently has the best mobile application in history, which is also capable of predicting monthly expenses zone by zone, creating constantly updated graphs of expenses and income.
Unicredit gives us a cut, the bank's new strategy to withstand the presence of inflation
As for Unicredit too this other banking circuit hopes to make profound changes in the internal structure. The idea is reduce costs by 500 million euros, at least that's how it was reported by the US news agency Bloomberg. At the moment, the bank has not commented on the rumors, but now it seems that the decision has been made.
Among the reasons, without a doubt, more cuts to focus on the automation of processes, a way to reduce bureaucracy and focus more on the online. According to Bloomberg rumors, there is only one official reason behind the move: inflation. In particular, the measures seek to balance the impact of higher-than-expected price increases on costs that will be reduced over the life of the strategic plan.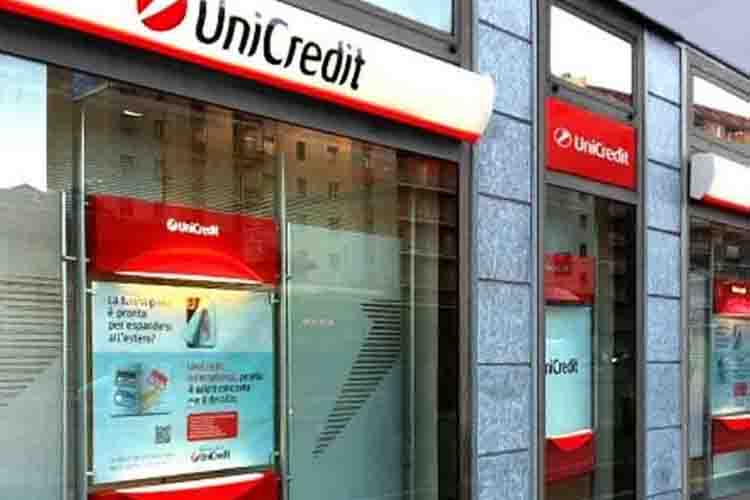 The possible impact on branches: Cuts could lead to some closures
This could also mean an impact on branches: reducing costs by about 500 million euros, even physical offices could have limitations. With the possible closure of some branches, the inconvenience in terms of ATMs would also increase. An inconvenience that would especially affect a large part of the elderly population that is not familiar with online payments and will find it difficult to find branches to withdraw money.