The new frontier of furniture that transforms objects into true works of art, giving a touch of elegance and modernity to your home.
There new furniture frontier is to use transparent elements either semitransparent to create a effect Of lightness and of minimalism inside your own home.
This trend was born from the need to create more and more environments bright, where objects and furniture appear disappear For clear some space for in it Light and feeling of space..
Thanks to their transparency or semi-transparency, these decorative elements are able to fit perfectly a any context, creating a chameleon effect making them perfect for any decorating style.
Chairs and furniture "I can not see"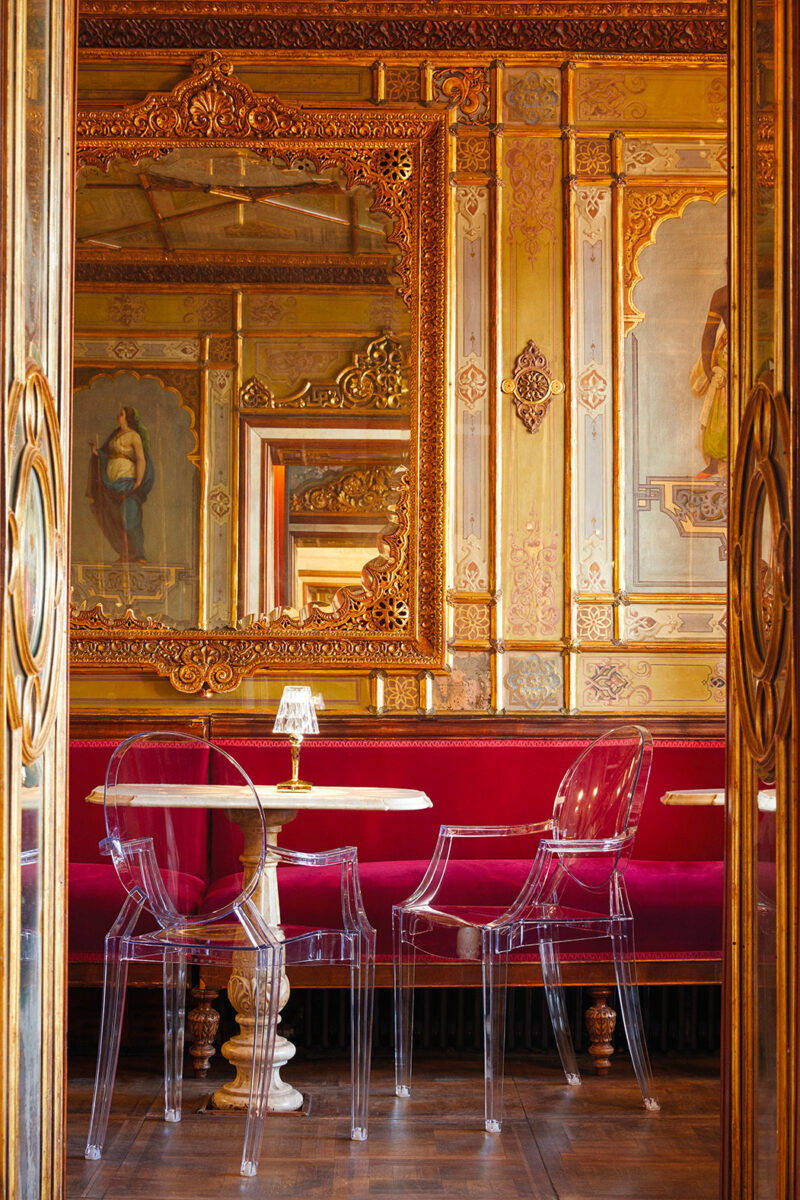 He transparent chairs they are definitely one of the most representative this trend. Personally, I immediately fell in love with these chairs, which they donate a touch of elegance AND modernity to the environment in which they find themselves.
The transparent chairs are available in different shapes and patternsfrom the most classic to the most modern and futuristic, and can be used to complete any kind Of furniture. In addition, the chairs do not block the view and create an effect of lightness in the environment.
But it is not only the transparent chairs that are conquering interior design: they are also the "transparent" furniture" are becoming more and more popular. "Transparent" furniture is those decorative elements that, despite being present, seem to almost disappear within the environment in which they are placed.
He "Transparent" furniture are also useful for separate rooms or to create a effect Of depth: for example, a table with a glass top can create an effect of depth within the environment in which it is placed.
But let's find out proposals further interesting and fascinating of the most important companies in interior design.
Luis Ghost Collection Kartell
He transparent chairs Louis Ghost de Kartell they are an extraordinary example of how transparency can become a distinctive element of modern furniture. Draw of Philip Starck, these chairs represent a perfect marriage between tradition AND innovation, thanks to reinterpretation in a modern key of the lines of the armchair Louis XVbaroque icon.
louis ghost is the result of an unprecedented technological challenge: the injection of polycarbonate in a single mould, which allowed the creation of a transparent seat with a vanishing appearance AND crystalline. Despite its aesthetic lightness, Louis Ghost is stable and resistant, to rehearsal Of hits and the weather, and it can be piled up until 6 pieces.
But it is not only its resistance that makes it a unique seat: Louis Ghost is also a product of strong charisma and with a notable aesthetic appeal, capable of fascinating and astonishing in any context.
Edra with the A'Mare Tables collection
There A'mare Tables Collection by Edradesigned by jacopo fogginirepresents a unique work of art of its kind, capable of transforming furniture into real furniture landscapes di relaxation and comfort. The name A'mare expresses love, along with the idea of solidify the water in precious objects, transforming He sea and water as protagonists of the inhabited space.
Handmade with polycarbonate slats, the tables of the A'mare collection are deliberately irregular in section, creating heterogeneous surfaces perceptible only by touch. Everything's fine copy therefore it is precious and only and it will have a specific sculptural character capable of infusing elegance and originality in your space.