Twelve albums in thirty-six years (plus half a ton of singles, EPs and live recordings) for Tommy Victor and his Toothof which the last is 'State emergency', available from October 6, 2023 via Steam Hammer Records.
A good record, I'd say… even considering the continuous lineup changes and the five-year hiatus between 1997 and 2002.
The band, which emerged in 1986 in New York, has its roots in the Thrash and Hardcore of that fervent era that mainly saw the metal with 'Puppeteer' they Killer with 'Reign in blood' but which also produces important works such as 'Reason for alarm' of the agnostic front AND 'The era of fighting' of the Cromags.
From there the development of the most modern scene continues: industrial, Post Thrash and Alternative are elements that are found in their Crossover, essentially focused on the abrasive and unique sound of Tommy's guitar.
'State of emergency' is a bit of a summary of his career: ten unreleased songs plus a version of the legendary ones Run loaded with aggressive riffs and sharp melodies, where conventions are mixed with the aim of breaking with them.
Let's say that the ability to make the alternation of different genres between them fluid is there, the album runs without dangerous entanglements and with more than one particularly stimulating moment, although there are some pieces that are too redundant and less flexible, which does not depreciate but rather makes us lose track of time.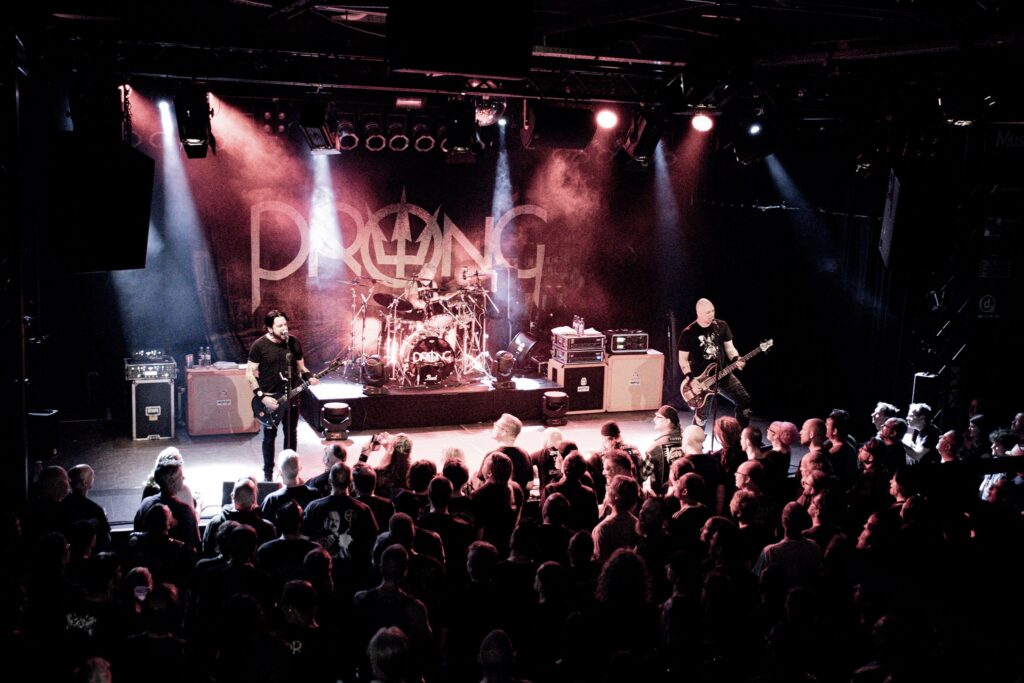 'The descent'is a "second generation" thrash (in line with metal of the second period, let's say) very lively and with an impressive breakdown, 'State of emergency' is a very heavy Groove that advances strongly and without stopping while 'Breaking point' is characterized by a disturbing riff that slides maliciously between the folds of the brain to let in a syncopated rhythm with a strong impact.
'Non-existence' imposes a moment of pause: a little punk, a little rock, it is the flattering single for everyone, the piece that shows how much Tooth knowing how to go from overwhelming and reflective moments to open and carefree ones.
From then on the work does not lose its eclecticism, with aThe light turns black' that mixes the strength of Heavy Metal with the anger and madness of Hardcore, with a 'who told me'which goes back to the rhythmic times of metal mixing them with furious accelerations andObedience', psychedelic and insane, sometimes exhausting, sometimes epic.
Three energetic and different pieces but with one point in common between them: the aforementioned excessive redundancy, further accentuated by the fact that they are placed one after the other.
'Disconnected' is a second moment of pause: here and there it reminded me of punk rock, from what little I know, to Green Dayexcluding pop lines.
The song lets you take a breath in the face of a dramatic and very hardObedient'where classic airs and alternative techniques become one and searing'Back (New York)', fast and immoderate.
Close the aforementioned cover of 'Working man' of the Runfrom his first album in 1973, which Tooth They "sabbat" it and update it, respecting it at the same time. A massive and disruptive song that acts as a great closing.
Definitely, 'State of emergency', despite the shortcomings described, highlights all the experience and vast musical culture of the Tooth and it makes you want to rediscover the past of this band, which, in the end, has not managed to have the success it deserves, despite its quality.
As added valueState of emergency'has the participation of Marc Rizzo (sick kid, soul fly, Cavalier Conspiracy), who performs the solo of 'The descendentt' and Steve Zing (Dance, Samhain) who participates in the choirs of 'Back (New York)'.