It is a clash between the judiciary and the government. A "very strong" accusation, which "delegitimizes" the judiciary and hits it "in the heart", which is addressed to a part of the judges of "taking sides in the political confrontation". After two days of silence, on July 8, the ANM reacted to the executive's attack – arousing the "surprise" of the government – to the legal proceedings involving Minister Daniela Santanchè and Undersecretary Andrea Delmastro.
The position of the Anm
The ANM calls for respect for the independence of judges and the separation of powers and claims the "duty" to make its voice heard on the reforms that concern justice and that cannot be blasphemed as "punitive measures", as it seems to do the majority stepping on the accelerator to the separation of races. "We don't want to feed the confrontation, we are suffering from it," says the leader of the togas Giuseppe Santalucia, explaining that the magistrates cannot, however, remain silent "when it comes to defending the Constitution."
deepening
Pnrr, the Court of Accounts reiterates its opposition to the modifications of the decree of the Pa
Meloni wants to go ahead with justice reform
The center-right thinks differently: it must be taken into account that the problem of the interference of some judicial initiatives in political activity concerns everyone, center-right and center-left, and in 30 years it has affected all governments, whatever their orientation, he explains. the undersecretary of the Presidency of the Council, Alfredo Mantovano. And Prime Minister Giorgia Meloni moves along this line, who "does not seek controversy", but is very determined to "go ahead with the justice reform".
The variable Mattarella
In this context, the Delmastro case (with the request for precautionary measure) and the story of minister Santanchè, for Giorgia Meloni -qualified sources from Palazzo Chigi reiterate- are emblematic in a negative sense, on the one hand because of the absurdity of the procedures, on the second case because there was a raid against Parliament. In all this, the Mattarella variable remains -it is still evaluated in majority circles-, although at the moment no one seems capable of predicting if and when the Head of State, who is also president of the CSM, and, above all, everyone, could intervene. in which director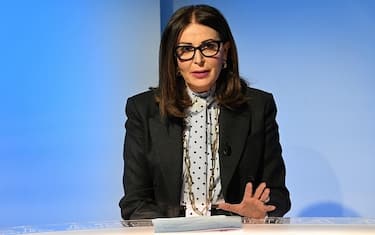 deepening
Santanchè has been under investigation for months: because he says he doesn't know