The new one will be inaugurated in the Palazzo Mattei di Paganica in Rome Treccani Art Spacea place dedicated to contemporary art born from the vision ofInstitute of the Italian Encyclopediawhose headquarters have been located inside the historic Capitoline building since 1927. The inauguration of the new space is scheduled for October 2, with an exhibition that "will try to return to the public the versatility of the projects proposed so far, presenting all the works created, throughout the 5 years of Treccani Arte, with more than 30 contemporary artists"announces the Institute.
Treccani art. Cultural project and now also an exhibition space
Treccani Arte was founded in 2018 with the aim of disseminating and promoting culture, especially artistic culture, through initiatives aimed at the production of multiples of artists and publications dedicated to Italian and international contemporary art. An example of this is Utopia, which consists of a collection of posters by artists (including Elisabetta Benassi, Ettore Favini, Claire Fontaine, Piero Golia, Emilio Isgrò, Marcello Maloberti, Rä di Martino and Alessandro Piangiamore) each illustrating one of the mottos contained in the Treccani Vocabulary; the publishing project Enciclopedia d'artista (the Treccani version of the artist's book); limited editions, like the one signed by Nico Vascellari; collaboration with institutions such as MAXXI; and then the Encyclopedia of Italian Contemporary Art, directed by Vincenzo Trione.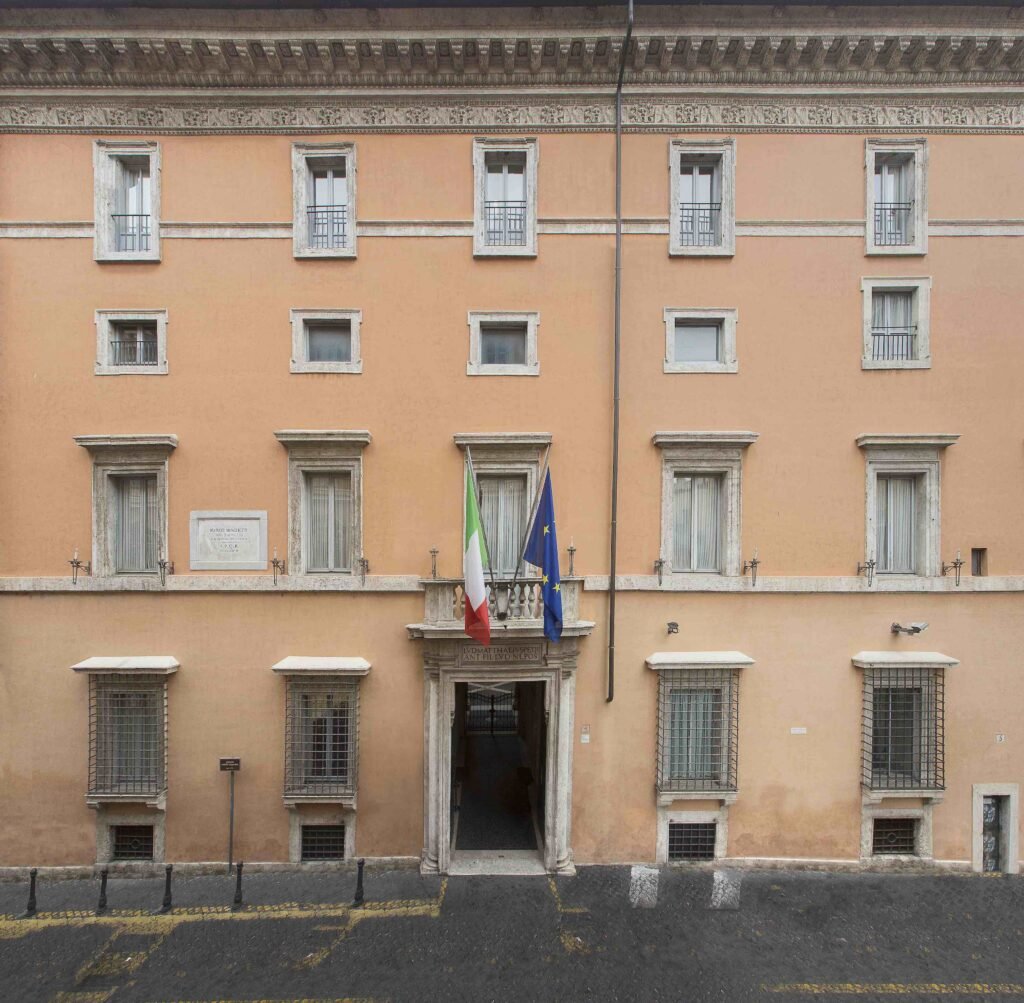 The new Treccani Art Space in Rome
The Treccani Arte Space will be created in the rooms on the ground floor of Palazzo Mattei in Paganica, which will be accessible to the public free of charge. Here, in the heart of the evocative Jewish ghetto, the projects already created by Treccani Arte will be exhibited, such as the inaugural exhibition that will feature Giorgio Andreotta Calò, Giovanni Anselmo, Francesco Arena, Massimo Bartolini, Gianfranco Baruchello, Elisabetta Benassi, Rossella Biscotti, Loris Cecchini, Rä Di Martino, Bruna Esposito, Isabella Ducrot, Ettore Favini, Cao Fei, Claire Fontaine, Piero Golia, Alice Guareschi, Paolo Icaro, Emilio Isgrò, Alfredo Jaar, Luisa Lambri, Marcel lo Maloberti, Marzia Migliora, Marisa Merz, Maurizio Nannucci, Ornaghi and Prestinari, Diego Perrone, Alessandro Piangiamore, Remo Salvadori, Marinella Senatore, Ettore Spalletti, Giuseppe Stampone, Gian Maria Tosatti, Nico Vascellari, Francesco Vezzoli. From 2024, on the other hand, it will be the turn of temporary exhibitions and special projects.
Desiree Maida
www.treccaniarte.com