Gigi D'Alessio has decided to pay tribute to her city with an extraordinary event. The Neapolitan singer has something exceptional in mind.
The Neapolitan singer is over the moon, like all his fellow citizens. He NaplesI am italy championafter good 33 yearsi won it scudetto. The citizens are excited about the victory, bringing to life the celebrations that actually began on May 4 and will continue for quite some time.
Many Neapolitan artists who have paid homage to the city of origin, with songs, dances and choirs, have decided to honor the great soccer goal. Among them could not miss Gigi D'Alessio that he is literally in love with his homeland. The singer will hold up to five concerts in Plebiscite Square.
They are highly anticipated events in which fans will participate with joy, as last year Gigi performed in her native Naples, but this year there will be five dates. They predict well 75 thousand people, a great recognition of appreciation and affection from the fans towards the singer-songwriter.
Gigi started singing when she was very young, music and singing have always been her biggest passion. He has never hidden that the beginnings were difficult for him, but his perseverance and perseverance have taken him far, today he is in fact one of the greatest exponents of local music.
Gigi D'Alessio has made a proposal to De Laurentis
D'Alessio is known far beyond national borders, but despite the great success that overwhelmed him, he remained humble, spontaneous and outspoken. These are characteristics that have contributed to its great popularity. Gigi has not forgotten his origins, his land to which he is deeply and viscerally linked. Precisely because of his attachment to Naples, he decided to make a gift to his fellow citizens.
During a recent interview he gave to La Radiazzaa program broadcast by Radio Marte has revealed what he has done for his beloved cityto. "I made the stage available to Aurelio De Laurentiis for the eventual Napoli championship party. That's why I also gave up a sixth date, leaving a free space for my favorite team "- began the singer.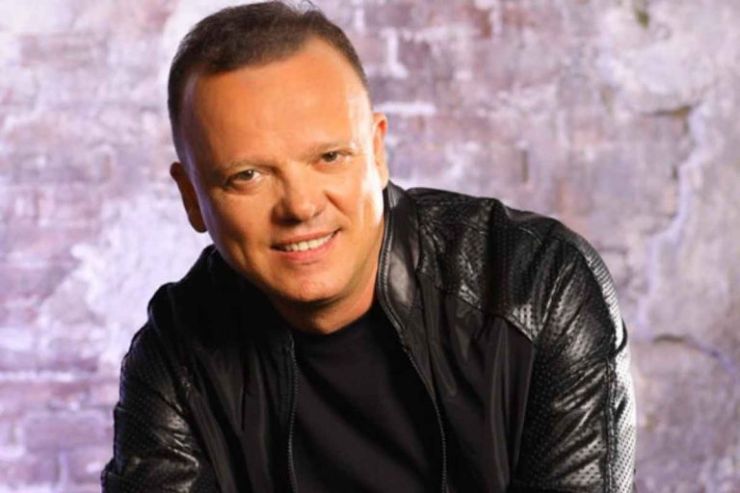 Then he kept saying: "I advised the president to bring all the most important Neapolitan artists, representatives of the various musical souls of the city. Now it's up to the president to decide whether to do it in the stadium or in the square." Thus, Gigi has given a great gift to his people who will surely be enthusiastic about him.