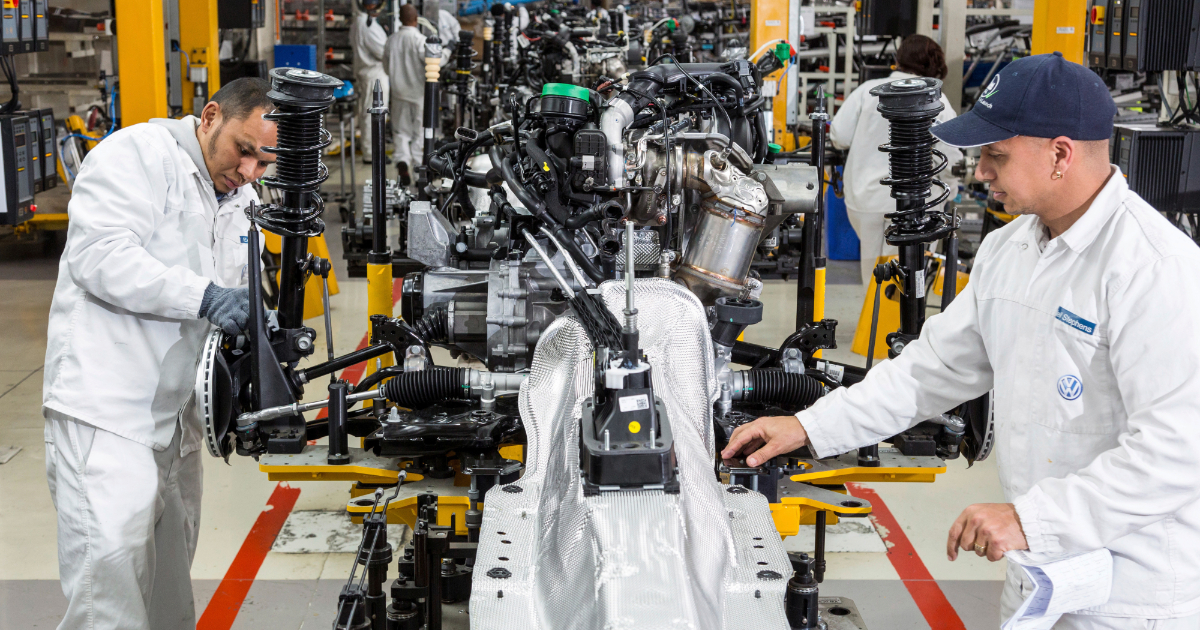 The very feared german recession finally arrived. A little surprising, since it is the result of a revision of gross domestic product data of the first quarter of 2023 that was initially estimated with zero growth. Instead, the German statistical office today updated the figure to – 0.3%. Year after year the decrease is 0.5%. The decrease follows that of 0.5% of the last three months of 2022 And technically, when you have two consecutive quarters with a minus sign, it's called a recession. In addition, the fall is quite anomalous in the European economic panorama of which Germany is the heavyweight. In the first part of 2023 the eurozone grew by 0.1% with Italy registering +0.5%. For all of 2023, the International Monetary Fund forecasts a slightly negative German GDP (-0.1%), while in 2024 the positive sign should reappear (+1.1%).
In recent days, a series of negative data has arrived that does not bode well for a speedy recovery in the second quarter of the year. In particular, the PMI manufacturing index (essentially a thermometer of industrial activity) it was below expectations. Just as exports in April fell by 5.7% compared to March. Germany pays more than other countries due to the energy crisis with Russia, on which it depended heavily for its supply, as well as due to the complication of relations with China, a country with which Berlin has close commercial ties. But there are also internal demand problems. "The prudence of households to buy has emerged in various sectors," said Destatis, explaining that "households have spent less on food and drink, clothing and shoes, and furniture". They have also bought fewer electric cars as incentives have been cut. Like all euro zone economies, Germany is also dealing with the repercussions of rising interest rates that tend to slow down growth in order to counter inflation. In a cascade, the German slowdown could have repercussions throughout Europe, with Italy leading the way as the industrial apparatus of north of Italy it is strongly integrated with that of Germany.
"If Germany does not grow, it is not good news for Europe. We know that the German economy will recover in the coming months and that is why I would not give too much importance to technical recessions", comments the European Commissioner for Economic Affairs, Pablo Gentiloni, of the Trento Economics Festival. "There are -he added- different levels of growth. Italy, for example, has had good levels of growth in the last three years and also retains some growth for this year. Italian manufacturing is closely linked to German manufacturing and therefore the situation in Germany can also affect our country. And anyway, as Italians, we certainly shouldn't be happy about a slowdown from Germany".