Everything about the private and professional life of Gabriele Costanzo, adopted son of the famous director and star performer Maria De Filippi.
He February 24, 2023 marked a fatal date for Italian television, marked by the death of the historic journalist and Mediaset presenter Mauricio Costanzo.
The news has understandably caught the attention of the web, as well as that of the main television and radio networks, and a large number of personalities attended the news with regret. solemn funeral of the most famous mustache in Italy.
Inevitably, the grief-stricken face of the new widow stood out from the crowd. Maria de Filippiperpetually flanked by her adopted son Gabriel. The presenter and the young professional exhibited restrained and dignified reactions in public, only to later share the impact of the sudden duel in the privacy of the family environment.
Of gabriel costanzoUsually shy of the spotlight, very little is known – here are some tidbits about his past and current life.
Gabriele Costanzo: the arrival in the family and the first years with Maurizio and Maria
Born in '91, Gabriele Costanzo is born in Rome under the sign of Aquarius, and would have spent his childhood in an orphanage until he was 13 years old. Only during his teenage years would he have been adopted by the famous Mediaset couplebut Maria De Filippi later confessed that she had lived their first meeting with some anxiety.
The presenter said: "When I met Gabriele, he was 10 years old. He was as tight as a violin string, it was like going to a test you can't prepare for.. I thought: and if I suck him?". However, after a delicate rapprochement, the family was consolidated and Gabriele Costanzo continued his studies, whose address, however, is unknown. According to Maria De Filippi, the young man would not have been particularly inclined to commit himself to the school, so much so that he had to attend remedial classes in some subjects. However, after obtaining the diploma, Gabriele Costanzo would have expressed the desire to work behind the scenes of Mediasetand soon got his first gig.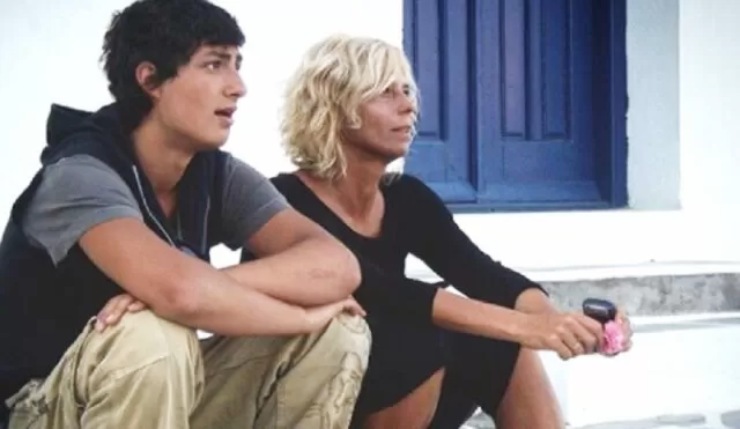 Gabriele Costanzo in the footsteps of his adoptive parents
The presenter would have enrolled her son recently out of studies in his "Charm PGT", indicating that contribute to the castings for the dating show "Men and Women". Later, Gabriele Costanzo would also obtain the role of production assistant in the format, also contributing to the success of "Amici" and "C'è posta per te".
Since 2017 he has also collaborated with his father in the backstage of the "Maurizio Costanzo Show"and in 2021 he would found his own record company, in which he would enlist the singers Alex and Luigi Strangisfrom "Friends".