Cold shower for coach Daniele De Rossi: ex-wife Tamara Pisnoli received an exemplary sentence.
The coach and former footballer Daniele DeRossi He has the most appearances on the pitch after his colleague Francesco Totti, with whom he played for almost twenty years in Rome. Wearing the yellow and red jersey, he also won two Italian Cups and one Italian Super Cupand in 2009 he obtained the title of "Best Italian Player".
A respectable curriculum, which has earned him everlasting glory among Roman fans, and that also allowed him to access the role of technical assistant of the selection. Daniele De Rossi left the prestigious job in October 2022 and simultaneously took over the helm of the Ferrara-based SPAL team.
hers too private life turned out to be full of emotions and twists, starting with the relationship with the showgirl Tamara Pisnoli, who gave him his daughter Gaia in 2005, and whom he married the following year. The marriage, which ended in 2009, still carries on today. heavy trawls: despite his current relationship with British actress Sarah Felberbaum, and the birth of children Olivia Rose and Noah, the past has knocked on your door again.
In fact, in the last hours, Tamara Pisnoli has suffered a harsh sentence for attempted extortion to the detriment of the businessman Antonello Ieffi, a sentence that will inevitably also involve the eldest daughter Gaia.
Daniele De Rossi, the sentence arrives for Tamara Pisnoli
In 2013, a few years after the separation from Daniele De Rossi, Tamara Pisnoli allegedly ordered the brutal beating of Antonello IeffiManuela Arcuri's ex-boyfriend, in his penthouse in Rome.
As reconstructed by "Il Giornale", Tamara Pisnoli would have paid €84,000 to the professional for the license of a photovoltaic system, to later request its return, and with interest. The soubrette, former face of "Sarabande", allegedly raided the man's house in the company of 5 thugs enlisted for the occasion. Tamara Pisnoli, therefore, would have demanded the return of ben €200,000 and, after a blunt refusal, he would have authorized the criminals to beat up the businessman. The 39-year-old man, after 10 years of legal proceedings, was finally sentenced to serving 7 years and 2 months in prisonon charges of attempted extortion.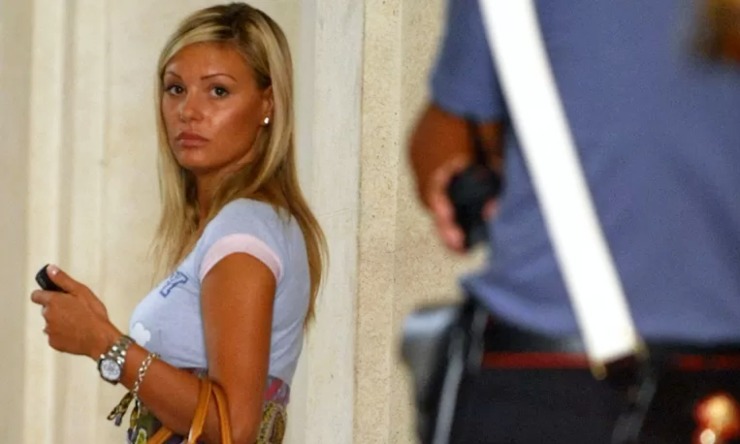 The terrifying story of Antonello Ieffi
As reported by "Virgilio Sport", Tamara Pisnoli would have endorsed an attack of unprecedented violence against the businessman.
Antonello Ieffi reported in fact: "Tamara commands, like a real boss. She asks me to pay her 200,000 euros, a kind of compensation for a deal she didn't like.. (…) Serena becomes angry, petty. That evil that makes you fear for your life. (…) Kicks and punches. She watches, nonchalant, not at all surprised. Suddenly, one of them pulls out a razor.. He closes his eyes, at one point I feel a very strong and crazy pain in my head.". The brutal beating was eventually resolved with more death threats, and Antonello Ieffi narrowly avoided this eventuality by feigning lifeless on a sidewalk. For posterity -or rather, for the judges- the arduous sentence.